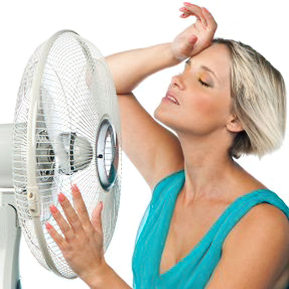 Are you experiencing menopause symptoms that prevent you from feeling comfortable and enjoying your day-to-day activities?
Hot flashes, mood changes, night sweats, fatigue, and vaginal dryness, can all plague women of menopausal age; sometimes all at once, sometimes in stages. Even one of these symptoms is enough to sour a good day, or cause you to turn in for the evening when you'd rather stay out.
Our team at Water's Edge Natural Medicine is committed to helping you overcome stressful symptoms. Bioidentical hormone replacement treatments, nutritional counseling, and herbal supplements can all make an enormous difference in the way you feel.
Want a quick tip you do right now?? Grab a tall glass of water. That's right, water.
How H20 Can Help
You may have heard that drinking at least 8 glasses of water per day improves your health, physical performance, and even mental and emotional states. However, the benefits of water go far beyond these basics for menopausal women.
Water helps soothe and prevent hot flashes: Drinking 8 glasses of water per day is an excellent way to reduce hot flashes. If you feel it coming on, drinking cool water immediately and even splashing some on your face can help the body regulate temperature and return to normal. Proper hydration can also help to ease symptoms like headaches, dizziness, nausea and even vomiting.
Water improves dry skin: Menopause can also cause dry skin, which affects our comfort and feelings of attractiveness and compounds the drying effects of certain medications. Water returns your natural glow and causes the skin to remain soft and smooth.
Helps prevent osteoporosis: Fact: women of menopausal age are more prone to osteoporosis. Undernourished women are more likely to experience menopause earlier. For this reason, simply by drinking sufficient water each day, women can both prevent unnecessarily early menopause symptoms and can soothe the experience of symptoms.
Eases mood swings: Hormones are responsible for many of the emotional changes women experience during menopause. By drinking enough water, we empower our bodies to work optimally, which helps to smooth out hormone activity, thus healing our bodies and spirits.
The female body, depending on fitness level, is made up of about 55% water. For women nearing or currently experiencing menopause, taking optimal care of the body, mind, and spirit is essential — and one of the simplest and most effective ways to do this includes drinking lots of water.