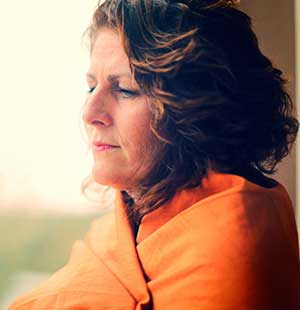 Menopause Healing For Your Whole Self
Menopause is a condition that affects all women as they enter the period between age 40 and 55. Premature menopause, prompted by hysterectomy or ovarian damage from chemotherapy, may occur prior to age 40. In either case, hormone changes prompt the gradual or abrupt cessation of one's menstrual period, marking the end of a woman's reproductive phase. While this change is for many women a bittersweet milestone, it can also deliver an onslaught of unpleasant symptoms, many of which increase stress in one's daily life.
Symptoms of Menopause
Menopause may cause a wide variety of side effects, including:
Irregular vaginal bleeding
Hot flashes/night sweats
Vaginal itching, dryness, or pain during intercourse
Urinary tract infection, frequency, or urinary incontinence
Fatigue
Mood swings
Memory problems
Irritability
Weight gain
Skin texture changes, including wrinkles or worsening of adult acne
Hair growth on the chin, upper lip, chest, or abdomen
At Water's Edge Natural Medicine, we take your physical as well as emotional symptoms into consideration in order to create treatment plans entirely based on your needs.
Menopause Treatments
Menopause, like other hormonal changes, can be gently and effectively treated with bioidentical hormone replacement therapy. This all-natural, customizable process replaces the hormones that you no longer produce with hormones found in nature that can be synthesized to exactly match those found in your body. You'll be amazed at the balancing effect of this healthy, healing process.
In order to support the balancing achieved with bioidentical hormone replacement therapy, we may also recommend acupuncture, herbal remedies, and nutritional changes.
Our experts are committed to making your transition as seamless and gentle as possible. We take the time to sit down with you and discuss your specific symptoms, as well as your medical history, to help you come up with a treatment plan that is 100% tailored to meet your, and only your, needs. Our first priority is to empower you to feel your very best, and we'll fine-tune your treatments to ensure the perfect fit.
Request Your Appointment Today!
If you are struggling with the symptoms of menopause or have questions about this time of change, we hope you feel you can reach out. We're here for you, every step of the way, and happy to answer any questions you may have about your symptoms and our healing treatments.
To request your appointment, call (206) 966-4522 or contact us online.
---
Our Location
Water's Edge Natural Medicine
1000 2nd Ave, Suite 2920
Seattle, WA 98104
Get Directions
Phone: (206) 966-4522
Fax: (206) 283-1924
Serving patients in Seattle, WA and the surrounding King and Snohomish County communities including: Queen Anne, Mercer Island, Medina, Bellevue, Redmond, Snohomish, Kirkland, Edmonds.
| | |
| --- | --- |
| Monday: | 9:00am - 4:00pm |
| Tuesday: | 9:00am - 4:00pm |
| Wednesday: | 8:00am - 3:00pm |
| Thursday: | 9:00am - 4:00pm |
| Friday: | 8:00am - 12:00pm |
| Saturday: | Closed |
| Sunday: | Closed |