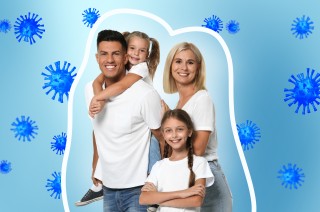 To function optimally, your immune system requires balance and harmony. Though there is still a great deal modern medicine does not understand about the function of immune response – and in particular, its interconnectedness with outside factors like lifestyle choices and various health interventions, it is clear that we do have the capability to enhance our immune function.
Contact Water's Edge Natural Medicine to discuss options for supporting your immune system. Schedule a consultation today with us by contacting us online or calling us at (650) 240-4868!
What is Immune Support?
For years now, research in humans and animals has explored the impact of stress, superfoods, age, exercise, supplements and herbs, as well as practices like prayer, yoga, acupuncture and meditation, and countless other factors that may influence immune response.
While results vary, one thing is certain: every individual is different and what works for one may not work for another. While there are certain health regimens that benefit everyone – like eating fruits and vegetables –what if the oxalates in kale exacerbate your kidney stones, or the carbs in an apple send your blood sugars skyrocketing – or worse yet, you're allergic to avocados? Even optimal food choices will vary with each individual. The answer is a customized, expert plan designed just for you.
Our Treatment Philosophy
Here at Water's Edge, we have designed all of our treatment modalities specifically to treat your illness, balance what is imbalanced, ease your symptoms and empower your body to heal itself. Our practitioners begin by listening to your experience – learning about your symptoms and medical history. From there, they will work with you to discover the perfect immune support regimen to balance your hormone system, alleviate discomfort, and restore your vitality and health.
What are Common Immune Support Recommendations?
There are the standard medical recommendations:
Reduce stress
Eat your fruits and vegetables
Alcohol in moderation
Exercise at least three times a week
Stay at a healthy weight
Get enough sleep
Take your vitamins
However, you may be suffering from conditions that interfere with your sleep or your ability to lose weight. You may have physical limitations that make exercise difficult. Take your vitamins? Which herbal and vitamin supplements are right for you and the medical conditions you are dealing with? An immune support plan should take all of these issues into account and recognize challenges while finding alternatives and options that work specifically for you.
For instance, on your plan for Immune Support, we may recommend massage or acupuncture, herbal remedies like ashwagandha, medically-supervised weight loss, bioidentical hormone replacement therapy, trying ionic zinc at the start of a cold, yoga for gentle movement, biofeedback for stress, frankincense oil rubbed on your feet at night to help you sleep, eating more fermented foods, and addressing the thyroid symptoms you've been ignoring for years. Or we may incorporate more conventional components like treading water three times a week at the community pool and replacing your bananas with blueberries. Your preferences will help shape the plan. One thing is for sure – your plan will not be a cookie cutter plan we hand out to every other patient on their way out the door.
What to Expect at Your Immune Support Session?
At Water's Edge Natural Medicine, our naturopaths have years of experience and can help address a variety of emotional, mental and physical health conditions with Immune Support. The course of Immune Support planning and treatment will of course vary with each individual.
On your first visit, our team will discuss your medical history, lifestyle, daily stressors, diet, exercise habits, and current medications. The first visit will also include an exam and assessment of your current condition, which may include a questionnaire that you and your naturopath discuss. We may ask you questions about your sleep, appetite, bowel movements, and current emotional state, all to more fully understand what areas of your health especially need Immune Support. For instance, are you a cancer survivor worried your cancer will come back? Or do you get frequent colds? The severity and range of immune dysfunction can vary widely.
The results you experience from Immune Support will vary according to individual factors like age, genetic background, as well as lifestyle, health and environmental conditions.
At Water's Edge Natural Medicine in Palo Alto, CA, our goal is to bring healing, wholeness and balance – and Immune Support can be a powerful tool to accomplish restoration and health in your body, mind and spirit.
Request Your Appointment Today!
For years, our skillful, experienced naturopaths practicing at Water's Edge Natural Medicine Clinic in Palo Alto, CA, have been helping men and women achieve wellness and wholeness in every area of their lives.
If you are interested in trying Immune Support and have questions, we invite you to reach out to us. We're here for you and happy to answer any questions you may have about your symptoms and our healing treatments.
Collect your list of symptoms and questions, and reach out to Water's Edge Natural Medicine in Palo Alto, CA by contacting us online or calling us at (650) 240-4868.
---
Our Location
326 Bryant Street
Palo Alto, CA 94301
Phone: (650) 240-4868
Fax: (650) 494-4939
| | |
| --- | --- |
| Monday: | 9:00am - 4:00pm |
| Tuesday: | 9:00am - 4:00pm |
| Wednesday: | 8:00am - 3:00pm |
| Thursday: | 9:00am - 4:00pm |
| Friday: | 8:00am - 12:00pm |
| Saturday: | Closed |
| Sunday: | Closed |