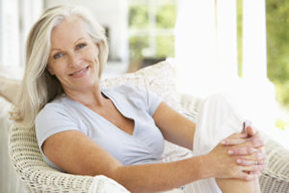 While you may have spied your first wrinkle or noticed a shift in your metabolism in your mid-thirties, it probably wasn't until midlife that you began to feel your body moving toward maturity. While old(er) age brings with it increased freedoms (kids are independent or moved out, career is stable), the needs of our bodies are different than they were in the decades before.
Ageing gracefully is not about recreating your youth but about taking care of what you have. It's about feeling and looking the best you can.
What are the best ways to take care of your body as you enter midlife? For a mind/body approach that caters to your whole being, consider these options:
Get enough rest: Staying up all night and heading to work with glowing skin is a thing of the past. Women in midlife need more sleep, and a lack of sleep is likely to show up on your face. In addition, lack of sleep can increase your risk of health problems, such as diabetes. Sleep is not a treat; it's a necessity. Get between 7 and 8 hours each night for sustained vitality.
Optimal skin care: A great skin care regimen starts as early as one's thirties and includes sun protection, reduced stress, antioxidants, a daily moisturizer, and natural facial treatments such as microdermabrasion to treat sun spots and sagging skin. Sun exposure and smoking can cause the loss of collagen and elastin in the skin, so applying a moisturizer with broad spectrum UVA and UVB protection daily is an excellent practice. Drink at least one cup of green tea daily for powerful antioxidants and consider applying green tea topically to boost your skin's ability to fight free-radicals.
Exercise: Optimal levels of exercise include at least 30 minutes a day of light walking and weekly weight-bearing exercise to help build bone, which can help to prevent osteoporosis. Shifting hormones during menopause can induce weight gain, so keep careful watch over excess pounds and increase daily exercise to lose if you move more than 3-5 pounds over your goal weight. Women reaching midlife may notice that they require more exercise to maintain their weight. Because weight tends to compound over time and after the birth of children, staying vigilant regarding exercise and diet will stack the odds of staying fit in your favor.
Eat clean: You are what you eat, and as your body shifts and changes through maturation, nourishment as well as chemical additives and excess sugar manifest in your complexion, weight, and the way you feel. Consume as many organic vegetables as possible and focus on locally-sourced meats and eggs for your protein sources. Be sure to include flaxseed and fish oil in your diet for mood-and-brain-function-boosting benefits of Omega-3 Fatty Acids. When indulging in treats, opt for dark chocolate, brimming with antioxidants.
It's never too early to start taking the best care you can of your body and spirit. By eating clean, exercising, getting enough rest, and revitalizing your skin through natural treatments like those offered at Water's Edge Natural Medicine, you can expect a beautiful body and joyful heart, at any age.