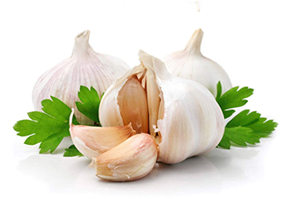 Natural home remedies are appealing for a number of reasons. Using natural ingredients to heal the body is a spot-on practice that can yield fantastic results with little effort. Plus, treating physical ailments using things you already have around the house is an inexpensive way to stay healthy.
However, despite your best intentions, not all home remedies are effective or even safe. We at Water's Edge want you to benefit from the best remedies and avoid those that are potentially harmful.
3 do-it-yourself remedies that help:
Acne treatments using calendula, aloe, and tea tree oil: All three of these natural substances, when applied to the skin, soothe inflamed skin and reduce acne. Calendula and aloe treat inflammation, while aloe also serves to dry out oily blemishes. Tea tree oil disinfects as well as soothes and reduces irritation. All three are safe for topical application, so choose one or use all three for a multi-faceted treatment plan.
Aloe for burns: Another use of aloe's soothing properties is applying it to burns. Sunburns benefit greatly from applying aloe immediately. You can reduce the swelling and sting of a burn from your oven or curling iron with aloe, and can help more serious burns to heal with regular applications. A randomized study by a team of surgeons in 2009 found aloe cream to heal minor wounds quicker than silver sulfadiazine, a common cream used to clean and treat burns. Serious burns do require medical care, but for small but painful cases, aloe may be all you need.
Garlic as a natural antibiotic: Garlic does not just play at killing bacteria. It is a powerful antibiotic in its own right. That makes it a useful treatment for fighting colds, flus, and sinusitis. As a fierce antibiotic, garlic should be respected and consumed as directed. Consuming raw garlic or garlic pills on a empty stomach can cause acid reflux and discomfort. In addition, because garlic kills bacteria and natural, "good" stomach flora, it should be followed with a probiotic-promoting regimen. Ask about the best probiotic for you. Finally, always continue the use of garlic even after your ailment disappears to ensure that all the unhealthy bacteria are eliminated.
In addition to garlic's strong antimicrobial effects, the following ailments can be effectively and safely treated with garlic:
Headache
Stomach ache
Congestion
Gout
Rheumatism
Hayfever
Cold and flu
Preventing and treating bacterial and fungal infections.
Garlic may also be effective in preventing various types of cancer and heart/blood related conditions, including hypertension. Ask your naturopath about appropriate dosing for your specific condition(s).
3 remedies that don't work – and may be wasteful or even dangerous:
Butter for burns: Butter holds heat in and can produce a welcome environment for bacteria to grow, leading to infection. Use aloe instead.
Mayonnaise for killing lice: While slathering your locks in America's favorite condiment may kill live lice, it will not get rid of eggs, which patiently wait and will hatch into the next generation of pests. Speak with your naturopathic doctor about effective ways to treat head lice.
Ear candling: While sticking a candle in your ear has been described as the ultimate sinus pressure remedy, do not be fooled. Legend has it that these flame-toting wonders create a vacuum in the ear that suctions out excess wax and relieves pressure. In reality, the suction created is not strong enough to remove ear debris, and hot wax can easily burn your skin. The risk of physical burns is also a concern when using a live flame so close to the face. Consult your physician if you experience discomfort. Consider using garlic to target the cold that is causing your sinus headache and contact the experts at Water's Edge Natural Medicine to advise you about further treatments and beneficial nutritional adjustments.
Natural remedies are fantastic ways to treat your physical ailments. However, it's always a good idea to learn more from a trusted, experience source, so feel free to call us at Water's Edge for a naturopathic perspective.