*This service available at Seattle, WA location only
Boost Your Health with Liquid Vitamins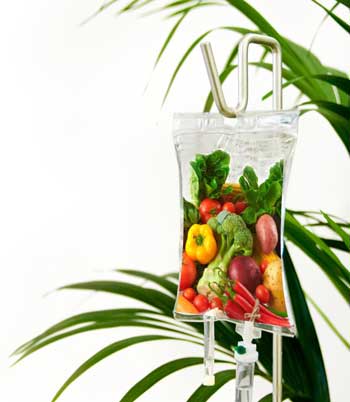 Named after the late physician Dr. John Myers, MD, The Myers' Cocktail is a carefully selected combination of liquid vitamins and minerals that is injected intravenously by one of the doctors at our clinic.
IV administration allows us to attain much higher active nutrient levels in the blood than we could get if we used oral vitamins or even intramuscular injections. Depending on the condition being treated, injections can be used on an acute basis only, or at regular intervals for chronic conditions.
Conditions Treated with Myers' Cocktail IV Therapy
The Myer's Cocktail is particularly useful for:
Asthma
Athletic performance
Fatigue
Heart disease
Chronic fatigue
Chronic pain
Cold/flu
Fibromyalgia
Chronic infections
Headaches
Migraines
Muscle pain/spasm/cramps
Sinusitis
and more
Benefits of Myers' Cocktail IV Injections
Benefits of the Myers' Cocktail include a strengthened immune system, pain relief, increased energy, fewer allergies, fewer headaches, less PMS, better mood, disease protection, etc.
Request Your Appointment Today!
To request your appointment, call (206) 966-4522 or contact us online.
---
Our Location
Seattle, WA
3131 Elliott Ave, #740
Seattle, WA 98121
Phone: (206) 966-4522
Fax: (206) 283-1924
| | |
| --- | --- |
| Monday: | 9:00am - 5:00pm |
| Tuesday: | 11:00am - 7:00pm |
| Wednesday: | 8:00am - 3:00pm |
| Thursday: | 9:00am - 6:00pm |
| Friday: | 8:00am - 12:00pm |
| Saturday: | Closed |
| Sunday: | Closed |